As you might expect, the decisions we make to narrow a field of over 100 scholarship submissions is a challenging one. So to ensure that we could share our appreciation for some additional applicants, we awarded honorable mentions to some extra participants. Today, we're introducing you to two of them.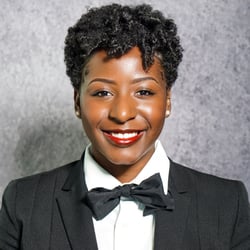 Danielle is a mentor with North Carolina A&T State University, working with several mentees to ensure their success in their early years on campus. In Danielle's submission, we saw a willingness to adapt her approach to the varying needs of her mentees. What results is an experience that considers mentees as people, and stretches one's own ability to lead. We also saw signs that Danielle is clearly to go above and beyond to help her mentees not just survive, but thrive in all areas of their lives. For example, in her mentorship guide, she advised new mentors, "You're more than just a career mentor; you're a life mentor too." She went on:
Try not to only focus on academic and career based conversations. Be willing to get to know your mentee beyond school. This helps build a positive relationship and helps the mentee to become more open.
Danielle, we're grateful that you're willing to open yourself to the full spectrum of what mentorship can offer. We know you're en route to pursuing your goal of attending graduate school, receiving your Ph.D., and focusing on neuromuscular rehabilitation and spinal orthotics. We can't wait to see all that you'll do - and hope that mentorship continues to be valuable to you along the way!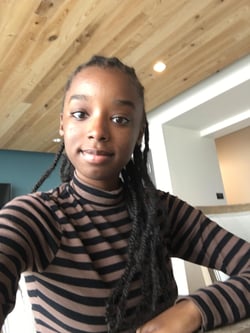 Trinity is a mentee with University of West Florida's CEPS Mentor Collective, and was highly enthusiastic about creating a mentorship that was mutually beneficial to her and her mentor. As she noted in her submission, she and her mentor are in the same class year; but because she's 17 and her mentor is a bit older, there is a bit of difference in their levels of life experience.
She puts it this way: "Being able to both receive and give advice has made us both not feel alone in this college experience, together. We can both benefit from this program."
Trinity, your enthusiasm for mentorship shone so brightly in both your submission video and your mentorship guide. When you bring this infectious energy to your larger goals of running a business to help children find and utilize the necessary tools for their future, you'll be unstoppable.
The Mentor Collective Scholarship is an ongoing initiative designed to help first-generation students fund their educational pursuits with a onetime grant for its winners. This year's winners each received $750 for their submissions, which featured a testimonial of their mentorship experience and a mentorship guide to help new mentors and mentees make the most of their time together. Our honorable mention recipients each received $100 for their submissions.