In our recent webinar, "Prioritizing Peer Mentorship in Your Retention Strategy" Mentor Collective Co-founder and CEO, Jackson Boyar, sat down with Aaron Aure, Executive Director for Retention and Enrollment and Darren Ward, Student Advisor from the University of Wisconsin, Stout to discuss how UW-Stout is prioritizing peer mentorship in their retention strategy.
When Aure joined UW-Stout, there was no clear ownership around retention. After a multi-year, downward trend, Aure decided to create a retention strategy "toolkit" focused on measurable outcomes.
Aure outlines his 4 step process:
1. Invest in data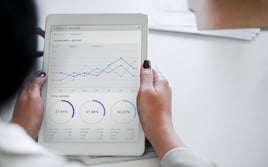 As the pressure to show student outcomes rises, universities must assess the student success interventions that they are currently investing in. As a first step to owning retention, Aure explored what data on retention was already available at UW-Stout, asking question such as: which students were staying, which weren't?
As a caveat, Aure shared, "Higher Ed has relied too heavily on trend data and has less experience with predictive data. Although it is important to know how you compare relative to the last 3-5 years from a historical or trend perspective, the more actionable information is how do we think this group or individual will do in the next year?"
2. Evaluate options considering research, scale & cost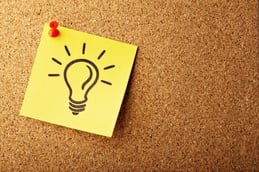 Evaluate the data you've gathered to determine if your current programs are fulfilling their goal of increasing retention. At UW-Stout, Aure wanted to invest in a strategy that was supported by literature as a High-Impact Practice (HIP), scalable and not an "exorbitant amount of dollars."
Traditional mentorship, for 25-30 students existed at UW-Stout, but was not currently serving enough students. Ultimately, Aure chose to prioritize peer-mentorship in his retention strategy because he read that peer-mentorship was a proven HIP that was scalable and affordable as an effective acclimation and retention tool.
3. Integrate your program with other current systems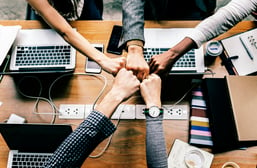 One of the audience polls revealed that 63% of attendees' institutions rely on student advising to impact retention. As a student advisor, Ward shared that he was responsible for advising 300+ students, which is very close to the national average. With so many students to serve, can advisors fully support every student and take on additional programming? It was critical that a mentorship program integrates with the student advisors' work.
Peer-mentors can serve as a safety net for students, identifying and flagging any potential concerns at a larger scale. More students can then be appropriately referred to their advisor or other campus resources when more serious concerns arise.
4. Design your program differently based on student population
Think about who you are serving and design a program to best meet their needs. With UW-Stout's input, Mentor Collective implemented a Randomized Control Trial (RCT) in which half of the incoming students (200) were randomly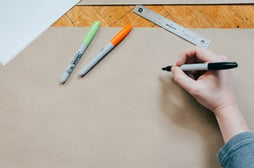 selected to be offered a peer-mentor. Like many other campuses, UW-Stout students are proud of their involvement and attendance on campus and were excited to find an opportunity to help a newer student.
We recommend pairing first-year students with an upper-division peer as opposed to an alumni.
Regardless of your program goal, whether it be retention or summer melt, Aure and Ward urge any administrator thinking about mentorship to "Be thoughtful, do it well, get the evidence, be an advocate".
Watch the webinar here.