Before you start thinking about how mentorship programs are expensive, require a large time commitment, and are impossible to implement at your university, take a step back and first consider the current student success interventions that your institution is using; mentorship may even already be one of those interventions.
Advisors have too many advisees, career centers are at capacity, predictive analytics can only provide so much information. Below are 5 tips for improving your mentorship program and ultimately, it will leave you thinking about how viable it may be to scale your program and provide every student with a transformative mentorship experience.

After launching over 100 large scale mentorship programs, serving FYE, graduate and online students, we are confident in our recipe for mentorship and wanted to share a few of the tips that have proven to be successful.
1. Take Advantage of What is Right in Front of You: Students

Meaningful mentorship exists in many forms. Professors and alumni, are often our first thought when considering ideal mentors, however, a highly capable and impactful demographic exists in droves at your fingertips: students.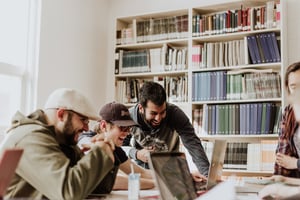 Peers are uniquely suited to be mentors because they have a shared experience that enables them to provide more relevant support to fellow students. Studies show that peer-mentorship programing leads to personal, academic, and professional growth for mentors and increased interest and engagement in students. Although undergraduate, first-year students request mentors who are, on average, 4 years older, they report the highest satisfaction and engagement when matched with a mentor of the same age.
2. Assess Your Outcomes

In the current higher education landscape, schools are being pulled in every direction to maintain strong outcomes from graduation rates, to student satisfaction, to mental health and career opportunities. How do you determine which strategy or program to prioritize and where do you spend your time and resources?
It is essential to accurately and periodically assess your current tools to determine if they are demonstrating results - being utilized widely, positively impacting students at a large enough scale. Mentorship programs are no exceptions. Without effective measurement, both qualitative (i.e. student and mentor input, quotes, etc…) and quantitative (i.e. conversations logged, topics tracked), the full potential of mentorship cannot be realized.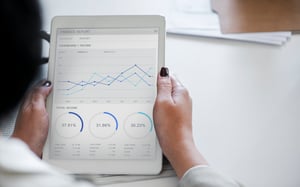 3. Go Beyond Predictive Analytics

Data is the equivalent to gold these days. Predictive analytics, widely used in higher education, offers powerful insight into institutions' student populations - identifying student groups in need, registration trends, retention rates, etc... Darren Catalano, CEO of HelioCampus and former Vice President of Analytics at the University of Maryland University College shares that predictive analytics present an opportunity for universities to create programming to better support students based on their findings. Identifying a need is not enough to create impact. Use predictive analytics to visualize the entire student lifecycle and create a unique mentorship program that would be most impactful to your unique student population.
4. Give Your Student a Voice: Create a Matching Survey

With increasingly diverse students entering college, schools are facing new challenges in meeting their unique needs. Thus, administrators should consider students' voice when designing a mentorship program. The most effective way to do so? Create a matching survey that asks students and mentors to share what they are looking for in a mentorship. If students are matched based on characteristics they indicate as most important or relevant to them, such as similar academic interests, students will be more motivated and engaged with their mentor. When students feel heard, they are more likely to connect to their community and universities are better equipped to create more meaningful and impactful mentorship experiences.
5. Don't Be Afraid to Think Big!

While large-scale mentorship remains a nascent intervention in higher education, a handful of universities have invested in
making institutionalized mentorship a top priority. It may seem unrealistic to scale the personal experience of mentorship, but with the support of technology and comprehensive research, it is possible to realize the full potential of mentorship at scale. Most small-scale programs end up primarily serving high achieving students. By embracing scale, you are able to reach those students who otherwise may not proactively seek help. So, whether you are interested in increasing retention, student satisfaction, alumni engagement or exploring new ways to foster community, don't be afraid to think big.
Mentor Collective is pioneering mentorship at scale and through a data-driven lens. If you are interested in working with us, contact us here.