As we celebrated our 4th year as a company, we took a moment to reflect on what a great year we've had with our partners, mentors and students.
Thank you to everyone for making 2018 a banner year. We had over 25 new mentorship programs launch, with over 10,000 students paired with a mentor.
See the Mentor Collective 2018 Year in Review: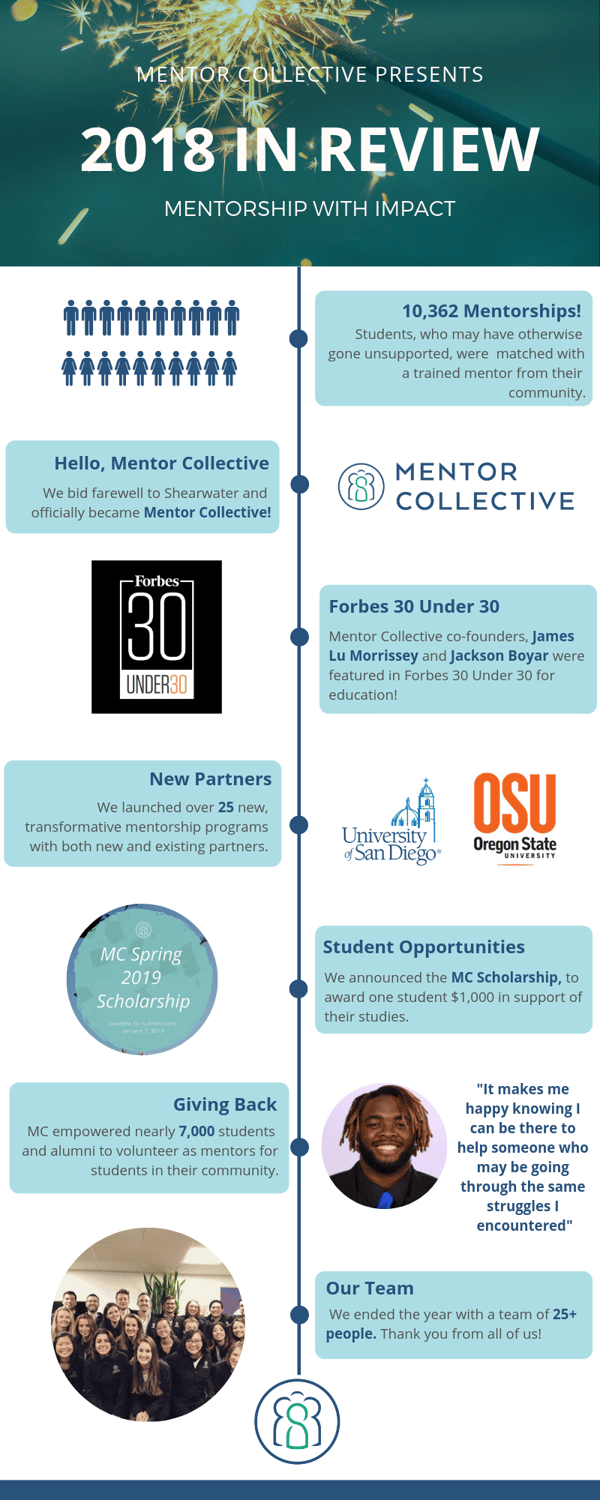 Thanks for a fantastic year of mentorship!