For the first time in its history, Mentor Collective has offered a scholarship competition to undergraduate students participating as a mentor or mentee.
We interviewed our first prize winner, Sandy Vang, whose $1000 winning scholarship submission featured tips and tricks for surviving the first year at University of Colorado Denver.
Gaby: Congratulations on winning the scholarship competition! Tell us a little about yourself.
Sandy: My name is Sandy Vang and I am a first year student at the University of Colorado Denver. I am majoring in the field of psychology and am an advocate for mental health awareness. I am intrigued with neuroscience and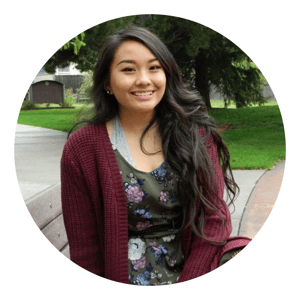 am planning to get involved with undergraduate research in the near future. One of my biggest inspirations is the band, BTS.
Gaby: What made you want to apply for the Mentor Collective Spring 2019 Scholarship?
Sandy: I saw that the Mentor Collective Scholarship was being extended and decided that it was an opportunity that I had to take. While reading the rules, I found that entries could be submitted in any sort of form and from there I created a video. Filmmaking is [a] hobby of mine and something I enjoy doing. During the creative process of making this video, it was really enjoyable rather than the tedious feeling that's associated with applying to scholarships.
Gaby: Tell me about your submission. What went through your mind when making it?
Sandy: I decided to make my entry in the form of a video. Before I began filming, I reflected on my first semester of college and thought of things I've found helpful and things I could have done better. After compiling all my ideas together, I started to plan my storyboard. I could have done a video of me talking to the camera about tips and tricks, but I felt that it wouldn't have been as visually stimulating and I wanted the viewer to feel as if they were on the CU Denver campus. I find these tips to be helpful because college is already expensive as it is and students aren't aware of all the resources they are paying for. Bringing light to these resources only benefits students. Also creating healthy habits early on in a student's education increase[s] success.


Sandy's Scholarship submission
Gaby: What has your Mentor Collective experience been like?
Sandy: My experience with the Mentor Collective program has been helpful. It's reassuring to know that if I have any questions regarding my major or school itself, that I ha[ve] someone to go to who has gone through the process, especially as a freshman.
Gaby: What would you share with other students thinking about joining their school's Mentor Collective program?
Sandy: The Mentor Collective program is a great opportunity to get advice from someone who has experience in the field that you want to pursue. It's a way for connecting and networking as well. Something to note is that communication and consistency with your mentor is very important when being a part of the MC program.
Gaby: Where are you hoping to go in the future?
Sandy: Psychology is very broad and although I have some ideas on what I specifically want to do in the field, I am not exactly certain. What I am certain about is that whatever I decide to do, I hope to be successful in being able to help someone. I believe that everyone has the capability to heal and if I could be of help to someone in their healing process with my chosen profession, I am happy with that.
Gaby: Thank you so much for participating in our first scholarship competition! Anything else you think we should know?
Sandy: I am apart of Young Invincibles, a non-profit organization that educates millennials about political processes as well as encourages them to advocate and speak their stories. I am currently working with them and a group of students from the Auraria Campus to create a campaign that centers around destigmatizing mental health among college students.
--
Mentor Collective helps universities realize the potential of mentorship by providing the program management and software to deliver efficacy at scale. Sandy's positive experience at CU Denver was enhanced by her mentor, who supported her through thoughtful communication and shared experiences.