On June 26th, 2018 at 2pm, Mentor Collective will be hosting its second webinar, "Mentor Collective Dialogues: Adult/online learners share what they really need but aren't asking for." This moderated panel discussion, hosted by Murray State University's Dr. Brian Bourke, will aim to dive deeper into the experience of adult and online learners.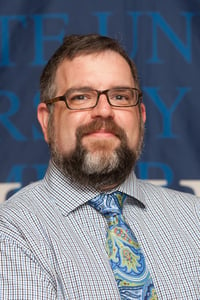 Brian is a faculty member in the Postsecondary Education master's program and P-20 and Community Leadership doctoral program in the College of Education and Human Services at Murray State University. Prior to joining Murray State University in 2014, he was a faculty member at Louisiana State University, where he launched an online master's program. While at LSU, Brian completed a certificate in online teaching through the Online Learning Consortium. He looks at online teaching as an opportunity to help students connect through their academic experiences.

In preparation for the upcoming live event, we spoke with our panelists to identify some of the challenges they face as students. It was a pleasure to learn from them as they articulated their journeys to their present educational paths, and this preview has made us all the more excited for the live event later this month.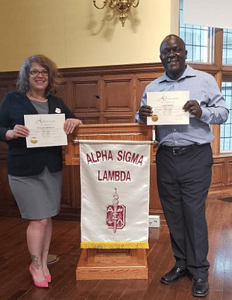 Misty McElligott, Washington University in St. Louis
"I'd like to build up some self-confidence, for sure. Even though I've made it this far, I still doubt myself!"

In our first conversation, Misty revealed herself to be a nearly unstoppable force. After leaving high school to pursue work full-time, she worked to complete her GED and two year degree before arriving at Washington University in St. Louis - while running a household with five kids, a side business, and preparing to start a new job.

Misty's story differs sharply from the predominant narrative around adults pursuing continuing education, in that she seeks fulfillment in the pursuit of education - not just, as we've been led to believe, simply the credits to move on. David Scobey of Great Colleges for the New Majority, is seeing this in his research on the needs of adult learners. "Students also see college as a journey of personal growth, a way of laying claim to their lives," he noted in an interview with NPR. "For most nontraditional students, this dimension of "self-authoring" (in the words of psychologist Marcia Baxter Magolda) is not less crucial, but even more." Elements of that observation emerged in Misty's story- she is working tirelessly in her studies not just for a piece of paper, but to fulfill a dream of studying international law, working with the UN and UNICEF, and taking on personal passion projects battling sex trafficking and providing support animals for veterans with PTSD.

The challenges she and other adult learners have faced to pursue their education are, in many ways, unlike those that most faculty, staff, and administrators are equipped to handle. In fact, Misty affirmed that when she mentioned her community college professors often taught as though they were speaking to 18 year olds. She's bridged the occasional gap in institutional understanding by creating a personal support network. "I've made many connections that I'll cherish forever," she shared when talking about the people she's met since starting at WashU. Misty is also slated to add a mentor to her personal support system this fall, and is hugely excited about the opportunity. We look forward to learning from her about how a mentor can provide value, and how such an individual can best contribute to her success.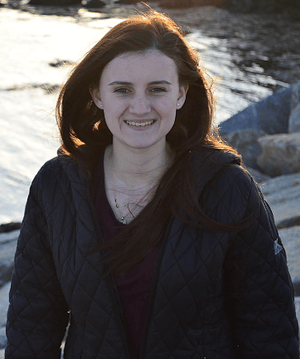 Victoria Upton, Lesley University
"I don't feel connected to the school."

While Misty has felt lucky to create strong relationships with classmates and advisors, Victoria Upton has felt unmoored since "arriving" at Lesley in January of 2017. "Arriving" appears in quotes because, despite being a local student, she studies entirely online. Seeking the flexibility that allows her to work full-time attracted her to Lesley's online program after a semester as a commuter at Mount Ida College. Further, one of her areas of study - nonprofit management - is a profoundly difficult program to find in traditional undergraduate offerings. Seeking an online option opened a door to her that otherwise may not have presented itself.
However, what she's gained to access in learning, she feels she has sometimes lost in social connections and support. "When I moved to online, not only did the population of people get a lot older, but it got quieter if that makes sense." Because online education is typically geared toward older students, she's struggled to connect with peers in a way that is often strongly encouraged for "traditionally aged" students. And if she wanted to head to campus to participate in activities or use the copious amenities offered to campus-based learners? "I don't have an ID. I'd need to get an ID to be part of [things]. I don't even think there was an introduction email with what the resources were." She acknowledges that some of the disconnection she's felt is due to the rarity of her approach: "it hasn't been as common for a lot of 18 year olds to be in online programs."

But the need Victoria identifies for connection is consistent with the research about online students and what they need from their programs. A recent study from Arizona State University discovered that while well-designed online learning programs can improve retention and graduation rates, those programs also need to acknowledge and meet the needs of students to connect with their peers. This webinar is a wonderful opportunity to explore how institutions can create viable opportunities for involvement and engagement for online students.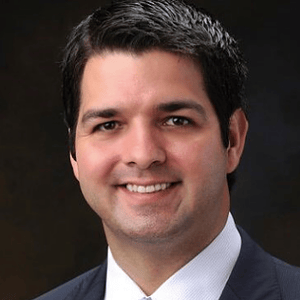 Steven Soares, Northeastern University and Grand Canyon University
"I'm a mentee, I'm a mentor, and I see benefit in both aspects."

Steven sits at a unique intersection of stakeholders in our forthcoming conversation: as a lecturer at Northeastern University (where he received both his Bachelor's and Master's degrees, he's well-positioned to serve as the student support system that Misty and Victoria have each identified as essential for success. As an online PhD student with Grand Canyon University, he can also recognize that need for himself as he takes on the dissertation stage of his doctoral degree. "I see students as well as professionals who look toward mentorship as a way to have support, get guidance, and look at new opportunities."
Steven is excited to be able to incorporate areas of his research - mindfulness and self-determination in business - into his own experience, and the experience he provides for others as a mentor to Northeastern students through Mentor Collective. Looking back on his own time at the institution, he admitted, "I wish I had it when I was in school!" When asked about the value that mentorship can provide, he noted "[Mentors can help with] creating a rhythm, rather than seeking a balance. Where do work and "life" fit into what suits you?" He is particularly well versed in creating this rhythm for himself, as he balances a career with JP Morgan and doctoral studies with a family that includes his wife and three boys under five. The mindfulness and self-determination practices that Steven seeks to infuse into both his own life and wider business practices have potential, based on both Scobey's research and the Arizona State University study, to be important for online and continuing learners.
What're we're learning as we explore the world of online and continuing education, and the students who utilize it, is that they want contextualized learning experiences, a sense of belonging to their institution, and a support system to guide them through the experience. The goal of our forthcoming online event is to give voice to these needs- directly from the impacted students. We're looking forward to diving into the topic, as well as several others that will yield success and satisfaction with continuing learners, in our next webinar.