The College of Engineering at Pennsylvania State University enrolls over 11,000 undergraduates and 1,600 graduates within a number of departments and schools. The School of Electrical Engineering and Computer Science (EECS), a school within the College of Engineering, is piloting a scalable mentorship model aimed at improving the experience of engineering students. The Mentor Collective Program will match upper-division students with a peer or alumni mentor who can help them pick classes, encourage them to get involved and provide students with advice about post-graduation pathways and careers.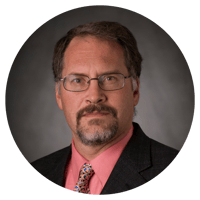 Dr. Tom La Porta is the Director of the School of Electrical Engineering and Computer Science at Penn State and an Evan Pugh Professor and the William E. Leonhard Chair Professor. He was also the founding Director of the Institute of Networking and Security Research at Penn State. We asked his thoughts on mentorship as a strategy to engage engineering alumni, and provide career development to students to increase retention within engineering majors.
Why did you decide to invest in mentorship?
This initiative was seen as an opportunity to collectively enhance student success academically and socially, through providing engagement and networking opportunities with Penn State's expansive alumni and industry partner community. It is our belief that involvement in this program will boost retention in major, and interest in continuing work with the university post-graduation.
What impact do you hope to see on your students?
Typically a rigorous curriculum and acclimation to the campus tend to be the most common feedback we receive while working with student groups. We hope that a mentor connection with senior students and young alumni will allow for a more seamless transition into coursework and expectations while assisting in settling into the campus community.
What helped you decide to partner with an organization outside your community?
While Penn State does offer a large network of available mentors, our department hoped that tailoring this experience to a like-minded matching system would allow for appreciation of issues faced by our students academically. The ability to showcase understanding and empathy for circumstances is essential in formulating a successful match, and we believe that the unique forum that Mentor Collective presents allows increased functionality and communication.
Where do you see the most potential in partnering with Mentor Collective?
The ability to flag conversations and final metrics evaluation will allow our department to better understand the student lifecycle and success factors. This measurability is unlike other platforms available.
--
Interested in learning more about the peer & alumni mentorship program at Penn State? Get in touch →
Resources at Mentor Collective:
Learn how CU Denver's College of Liberal Arts & Sciences is using mentorship as a strategy to move the needle on student enrollment. Watch Webinar Here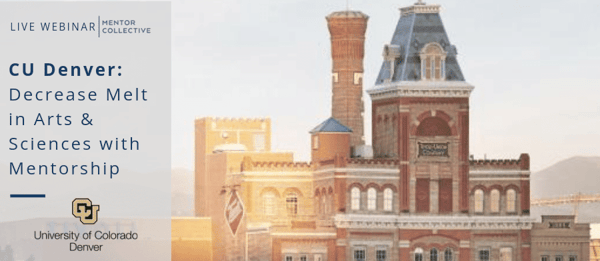 Banner photo credit: Penn State College of Engineering