The College of Health and Social Sciences (CHSS) at San Francisco State University comprises a wide range of departments, programs, and schools with a shared commitment to equity and social justice. The Peer2PeerMentor Collective program aims to support students' transition to SF State and the College of Health & Social Sciences, reduce summer melt and increase student success.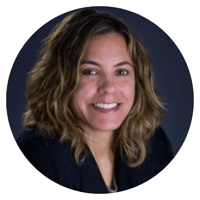 As one of our newest programs, we took a moment to ask Susanna Jones, the Assistant Dean for Student Success at CHSS a few questions about their mentorship program. Jones was named the College's first assistant dean for student success in Fall 2018, just two years after she joined SF State in as director of the School of Social Work. Jones shares her thoughts on mentorship as a strategy to improve student success.
Why did you decide to invest in mentorship?

For me, one of the most important and compelling reasons for our college to invest in a peer mentoring pilot is to offer our first-time freshman a structured and supportive environment that will ease their transition to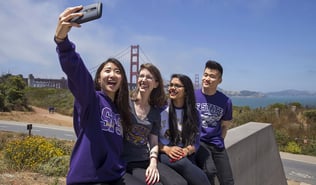 college. Extending this gesture of care and concern sets the tone for their educational experience. I want them to know that we are here and we care deeply about their complex lives and will do all we can to help them succeed.

What helped you decide to partner with an organization outside your community?
The details and workload required to set up and launch a high-quality mentoring program is a full-time job in and of itself. Our college does not have the bandwidth to engage in that labor-intensive work, so partnering with Mentor Collective was the best logical extension. Besides, Mentor Collective has been doing this work, they have studied best practices, and they are acting as our guide and partner in navigating a new terrain for our university.

How has your experience been?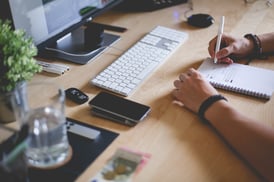 Now that I am working directly with my Mentor Collective Team, I can say with confidence that they are present to walk me through establishing our peer mentoring program step-by-step all the while they support, allow, and even encourage us to add our own flavor, detail, and style to our program.

--
Interested in learning more about the peer mentorship at San Francisco State University? Get in touch →

Resources at Mentor Collective:
Learn how CU Denver's College of Liberal Arts & Sciences is using mentorship as a strategy to move the needle on student enrollment. Watch Webinar Here