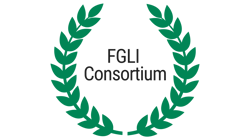 Last month I was able to attend the 2019 FGLI (First-Generation, Lower-Income) Consortium Annual Conference at Princeton University. As an organization pioneering leadership, expertise, and resources around the experience of first-generation and/or lower-income college students, FGLI Consortium is shaping what I believe is one of the most important conversations in Higher Education today: access and success.
As I reflect on the two days spent learning from leaders across the FGLI Consortium, I am left with five thoughts I'd like to share in the hopes of continuing the dialogue and impact of the conference:


Attending solidified my identity as an ally. I wasn't FGLI but my parents were: my mother worked her way through Stanford University as a low-income student and often recounted her discomfort among peers who frequented Lake Tahoe homes over the weekends. My dad was a Brooklyn-raised first-gen college student who was only able to attend college through a sports scholarship. Thanks to my parents' experience and my work at Mentor Collective, I have become an advocate for FGLI students and was grateful to attend. Participating in this conference only further connected me to the work.


The complexity of being an ally. As one of the few white males in attendance, I caught myself wondering whether I should even be in attendance. It was striking that I, as a privileged white male, was the outsider in this environment. This unusual experience not only builds empathy for the underrepresented students we support, but also made me more deeply appreciate the inclusive atmosphere of the conference as I engaged in meaningful dialogues on intersectionality, campus culture, and peer support.


Moving to a fully inclusive campus. This was the theme that resonated most with me. There is a healthy tension between creating important comfort zones and encouraging students to engage across affinity groups. In Mentor Collective's work across 50+ institutions, I've observed how siloed the student experience can be for FGLI students, sometimes obstructing opportunities to connect across difference. I believe there are ways to design student programming that transcend singular identity and help realize the potential of a residential college experience: the chance to engage the unknown.


Evolution to a unified system for diversity and inclusion. Over time, it appears that elite campuses might evolve from a "center for X" approach to a unified system for diversity and inclusion that not only supports those who are underserved, but engages and mobilizes privileged allies (like me) in the work. I see tremendous potential to increase FGLI student's social capital and hope that universities will develop new strategies to engaged advocates and allies in the community.


This consortium values what matters most about education. Ultimately, college is a rare opportunity to build bonds/trust around the difference in identity and I was excited to see a conference that valued this so highly. At Mentor Collective, we will continue to work on large scale mentoring models that help institutions meet all students where they are and empower them to share their rich identities with the campus community. Thank you to Khristina, her team, and the other conference organizers for creating this space!