Brian Heuther is a mentor in the Berklee Online Mentor Collective, an online mentoring community designed to give incoming students access to a Berklee Online graduate trained to offer guidance and advice. Students are matched with a personal mentor based on common academic interests, career goals, life challenges, and experiences.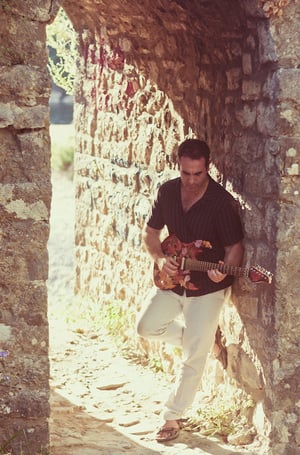 As a recent Interdisciplinary Music Studies graduate, Brian was looking for an opportunity to stay connected to the Berklee school community when he discovered the mentorship program.
"Having recently graduated from Berklee College of Music Online, I had already been thinking of how I can stay part of the school community and the Mentoring program materialized almost out of the blue as a perfect way to help other students pursue their music goals."
Brian is a New Hampshire native, raised in the small southeastern town of Pelham. After graduating from the University of New Hampshire in 1997 with an Electrical Engineering degree, Brian was commissioned as an officer in the United States Air Force, where he served in various international relations positions overseas. Two years after retiring from the Air Force in 2014, Brian's lifelong passion for guitar and music compelled him to pursue a 3 year undergraduate music program through Berklee Online from 2016-2018 and he is currently applying his music studies in his personal musical productions on YouTube as well as in the creation of an online guitar lessons site (www.guitar-dreams.com) and webinars.

Read about his experience firsthand as a mentor...
The mentoring program is not just about a mentor advising a mentee. With students being of such diverse backgrounds and experiences, I am finding that mentoring is more than sharing advice and insights as a mentor but also about learning from my mentees.
Another positive side effect of the mentoring program is that mentors and mentees have a vehicle through which to discuss school-related issues. At Berklee Online, there is no "student body", and the mentorship program is a great way to communicate to the school to potentially enact change on behalf of students.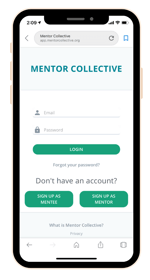 In the music community, finding job stability can be a challenge and the mentor program provides a superb opportunity to help mentees envision alternate paths to success because the idea of success can take on many shapes and forms and can be a central theme in mentoring.
The fact that Berklee Online takes the time and effort to manage a mentoring program shows just how progressive and forward-leaning the school is with its online programs and I think other online university programs can learn from the Berklee Online model. Berklee Online's mentoring program connects students across geographic boundaries, timelines, and cultures and is yet another way for students to broaden their personal and professional networks which is, of course, crucial for success in today's world.
--
Interested in hearing more about Berklee Online's mentorship program? Watch our webinar →