A Case Study with the School of Leadership and Education Sciences (SOLES) at the University of San Diego
Welcoming Graduates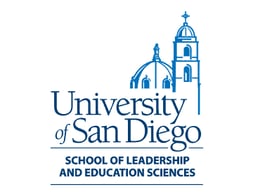 The School of Leadership and Education Sciences (SOLES) at the University of San Diego faced a challenge familiar to schools across the United States: Creating a sense of belonging and preparing graduate students for their careers and life after graduation. To help incoming students feel welcome at SOLES, the school sought to differentiate the early student experience by launching the SOLES Mentor Program. Incoming and current students who join the program are paired with a peer or alum mentor to support their transition to graduate school and prepare them for their future careers.
Finding the Right Solution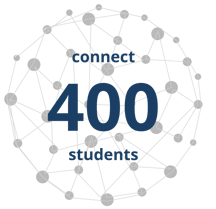 To scale a mentorship program, SOLES needed to find a strategy that fits within its resources and would be adaptable to its student population. That solution needed to:
Connect 400 students with a mentor to foster a sense of belonging and connectedness within the SOLES community.
Engage students pre-arrival to illustrate that SOLES is uniquely invested in supporting their success.
Provide professional support to future teachers, counselors and leadership professionals by connecting them with an alum in their field.
Luckily, SOLES found a solution that met all its needs: a partnership with Mentor Collective.
In 2018, SOLES first partnered with Mentor Collective. With clear goals established—increasing sense of community and connectedness, and providing professional guidance– the school was eager to implement the new program. With Mentor Collective's support, SOLES determined that they would launch the program to 400 graduate students, a mix of incoming and returning students.
"Research has shown that quality mentoring greatly enhances graduate students' chances for success in their studies and transitions into their professions."
- Linda Dews , Assistant Dean, SOLES
Hear more from Linda Dews on our webinar here.
The Program Launch
The SOLES Mentor Program was designed to launch in two waves - a pilot cohort of students already enrolled in January 2019, followed by a second launch to all incoming students, pre-arrival for fall 2019. By February, Mentor Collective had recruited and trained over 70 alumni mentors before reaching out to students. By June, the program demonstrated the following outcomes:
Over 75 alumni registered to volunteer support to current SOLES students.
73 mentees matched with a mentor, 52% of the initial cohort.
Mentees were using mentorship as a support tool to answer questions about academics and get career advice.
Alumni mentors were effective for those mentees who have questions about career and life post SOLES.
Over 250 conversations were logged by pairs, and 696 text messages exchanged.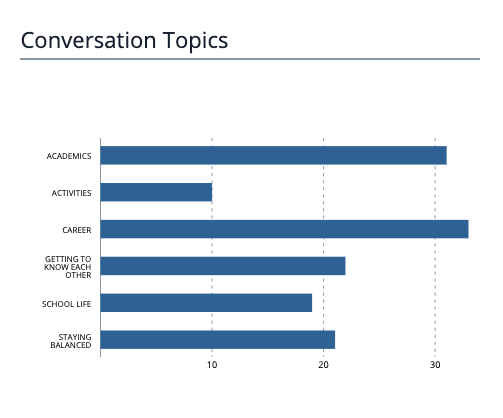 "It has definitely reinforced what I already knew - that USD will be my forever home. It's always nice to know that the people there care and connecting current students with alumni is very important."

- Willie Blackmon '09 , Mentor, SOLES
Read about Willie's experience at SOLES here.
Looking Ahead
With Mentor Collective's support, SOLES is now able to give every incoming graduate student a mentor who can answer their questions without hiring any additional staff. Every day, SOLES students are communicating with their mentors to better understand what to expect in school and the world beyond. SOLES is underway with the program launch for Fall 2019 and is continuously looking for new ways to better support students through mentorship.
Join Assistant Dean, Linda Dews in our upcoming webinar panel. Register today! →

If you're ready to learn how we can provide your graduate students more support, contact Mentor Collective today so we can discuss how to design a program that's exactly right for your institution.