How Mentor Collective Works
Take a dive into Mentorship
At Mentor Collective, we believe every student should have access to a mentor and we want to make that a reality at every institution.
Join us on Wednesday, August 21 at 12pm ET for a walkthrough of our software and services to learn how Mentor Collective programs can provide mentorship to thousands of students.
Join this webinar to learn:
How we design programs differently based on your specific goals
The role your Mentorships Team plays in running your program
How our software supports you, your students, and your mentors
*Can't make it? Register anyway and we'll send you the recording.

Our Stellar Hosts: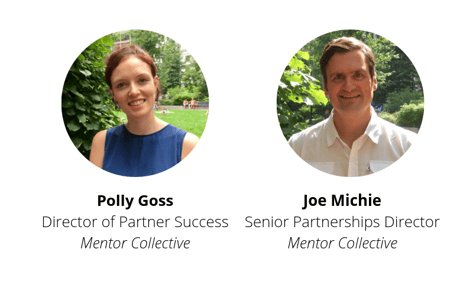 Something Powerful
Tell The Reader More
The headline and subheader tells us what you're offering, and the form header closes the deal. Over here you can explain why your offer is so great it's worth filling out a form for.
Remember:
Bullets are great
For spelling out benefits and
Turning visitors into leads.