As leaders in Higher Education know, there is no silver bullet for student retention.
Instead, they are tasked with identifying and successfully implementing the support systems work in concert to improve student outcomes.
Given its demonstrated impact on student success and retention - particularly for first-gen and URM students - peer mentorship should be one of those key support tools. Yet mentorship's large-scale adoption lags across institution's of all sizes and types.
What is keeping your institution from prioritizing peer mentorship in your retention strategy?
Bucking this lagging trend is University of Wisconsin-Stout, whose Provost and office of Enrollment and Retention Services have invested in large-scale peer mentorship as a key tool to personalize the support experience for the 1,600+ incoming students to UW-Stout each fall.
On November 15, 2018 at 2:00 PM ET Executive Director of Enrollment and Retention Services, Aaron Aure will share how, and why, peer mentorship became a priority for the UW-Stout first-year retention strategy and the impact it's having on student success.
Attendees will learn:
The peer mentorship model being used by UW-Stout

Approaches to integrating peer mentorship across departments, such as first-year advising

Advice for gaining cross-departmental buy in to an institutionalized mentorship model

Key considerations to leveraging a partnership vs. running operations in-house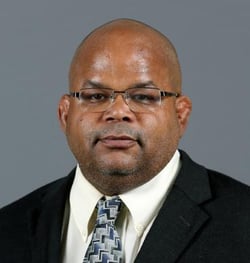 Aaron Aure
Executive Director of Enrollment and Retention Services
University of Wisconsin-Stout
Aaron is currently serving as the Executive Director of Enrollment and Retention Services for UW-Stout. He has over twenty years of experience in higher education at a variety of institutions. He has worked in both international and domestic enrollment services.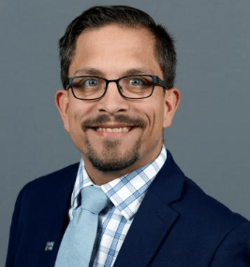 Darren Ward
First-Year Advisor
Darren holds a Bachelor of Science degree in Economics and Business Administration from UW-River Falls and a Master's degree in Student Affairs Administration from the UW-La Crosse. Before coming to UW-Stout, he was a graduate student intern in student activities at UW-River Falls where he advised student organizations. As a first-year advisor, he assists students within the Engineering, Packaging, and Engineering Technology degree programs as they navigate their transition to college, develop academic skills, and plan for future semesters at UW-Stout.